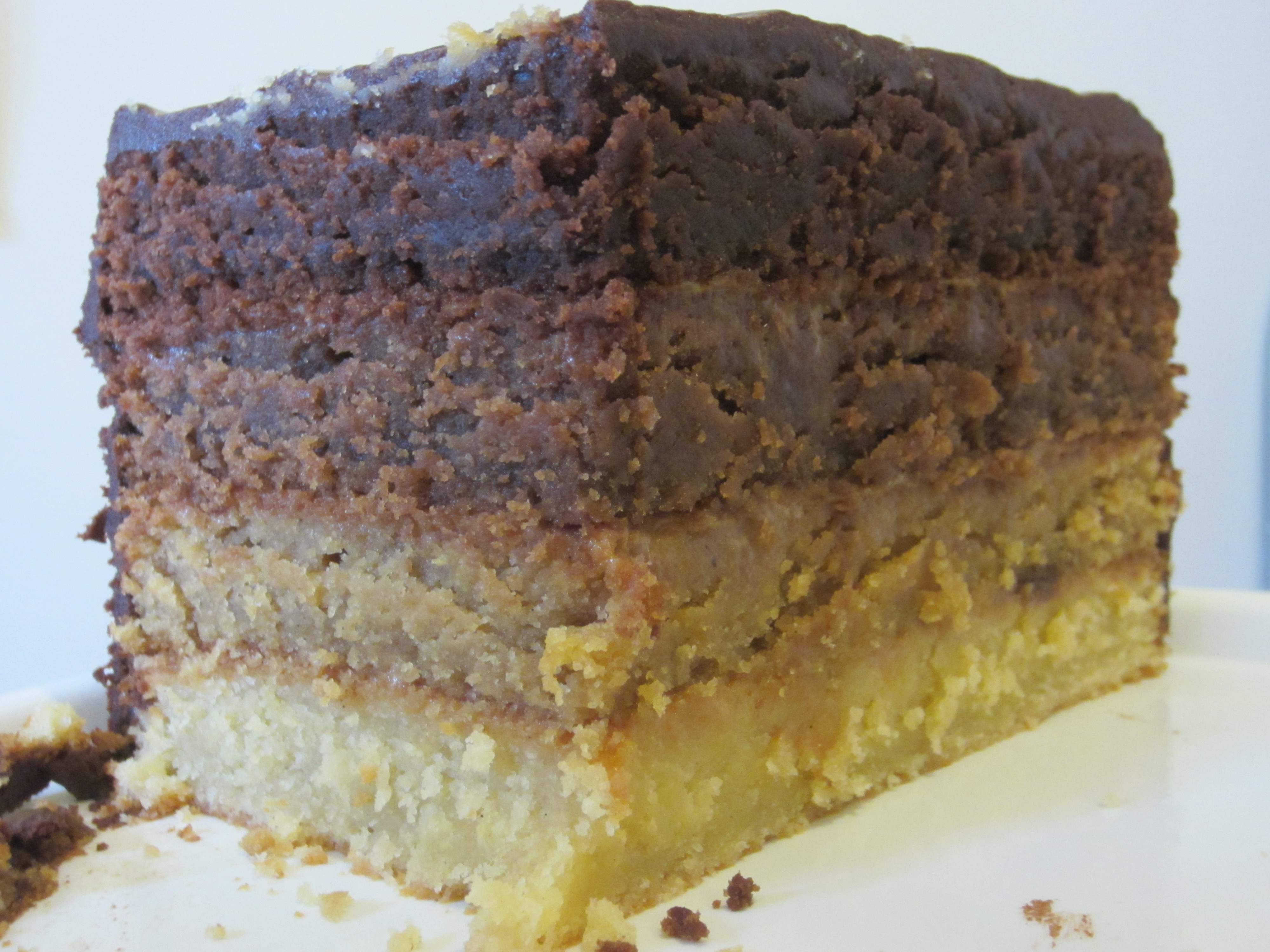 I'm determined to find my blogging mojo after a couple of years of just being far too busy. So I thought I would start out with a plan to blog every time I bake.
I made a Chocolate and Caramel cake to assist Gary in his birthday celebrations and to top up his calorie intake before his next 3 and a half hour bike ride.
Any cake for Gary has to include chocolate as a main ingredient, so after some research I came across this Chocolate and Caramel Later Cake on the BBC Good Food website.
I'm pretty pleased with how it turned out as it's quite impressive when you cut through it and can see the 4 different colours. The cake is quite dense and rich and can easily feed more than 12 people as the recipe suggests.